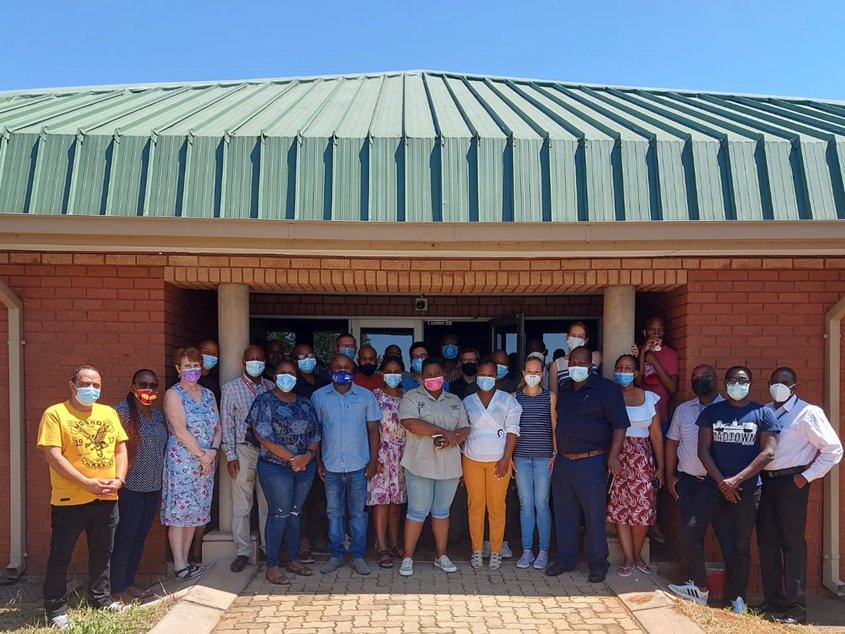 In collaboration with the Agricultural Research Council, Onderstepoort Veterinary Research Institute (ARC-OVR), the Southern African Society for Veterinary Epidemiology and Preventive Medicine (SASVEPM) held a national training workshop on Laboratory Biosecurity and Biosafety on 17–19 November 2021. The workshop was hosted at the Transboundary Animal Disease (TAD) laboratory of the ARC-OVR. It was made possible by the generous sponsorship from the United States Department of Agriculture, Animal and Plant Health Inspection Services (USDA-APHIS) and the Biological Threat Reduction Programme (BTRP).
Twenty-two participants from provincial veterinary services departments, academia and the ARC-OVR attended. This was a combination of veterinarians, animal health technicians, veterinary technologists, and researchers. On the first day, most of the theory was covered. The trainers from ARC-OVR organised knowledgeable speakers with extensive experience on the topics. The group received talks on: an overview of the TAD facility, Biosafety levels, Risk assessment, Sample packaging & Transport, and the Pathogen Asset Control System. They had the opportunity to openly discuss, interact and share experiences from their own laboratories or field work. Day 2 and 3 were spent inside the TAD laboratory where participants experienced first-hand the procedures to enter and exit a high containment facility. Demonstrations of donning/doffing personal protective equipment, safe working in a biological safety cabinet, and management of spills in the laboratory were given. They also had the opportunity to tour the TAD facility, which included a visit to the Animal Facility, the Production Facility, Incinerator and Effluent Plant.
SASVEPM was pleased that the 3-day workshop was accredited by the South African Veterinary Council (AC/0810/21) with 10 CPD points. We are very grateful to the sponsors, trainers, and facilitators for making the training such a worthwhile experience for the participants. This concludes another successful exercise in capacity building for veterinary services in South Africa. Some photos of the activities are included.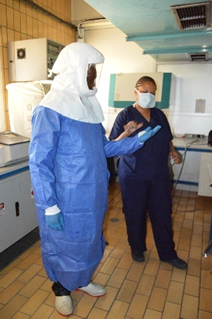 Demonstration of the personal protective equipment worn by laboratory
staff when working with Foot and Mouth Disease Virus in the stables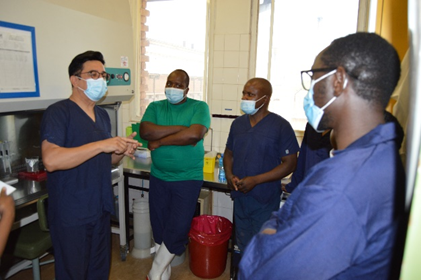 Demonstration of the standard procedures for safe working in a Biological Safety Cabinet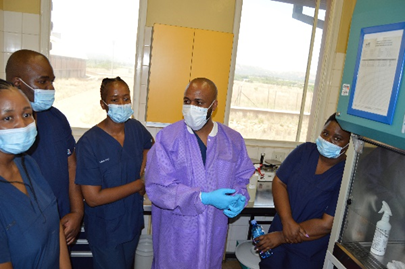 Participants took turns to practice the techniques learned
for working safely in a Biological Safety Cabinet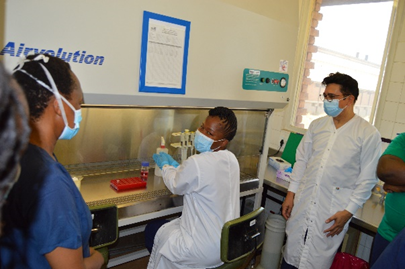 Participants took turns to practice the techniques learned for working safely in a Biological Safety Cabinet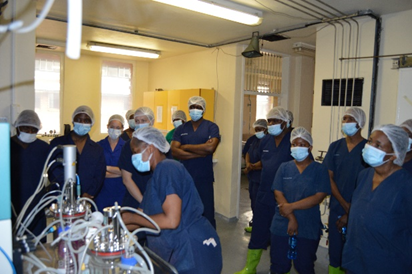 Visit to the Production Facility and discussions about the Foot and Mouth Disease vaccine production plans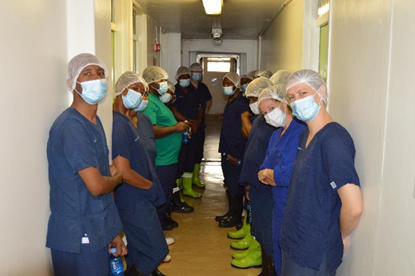 Participants waiting to enter the Animal (stable) Facility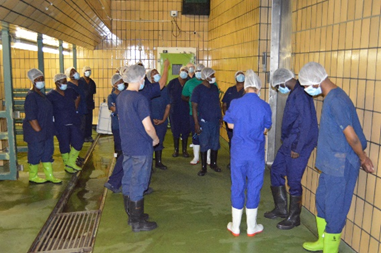 Participants entered the Animal (stable) Facility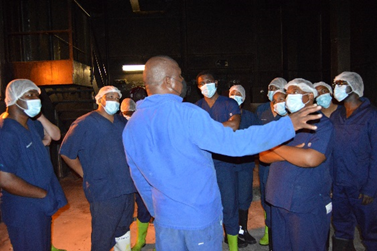 Visit to the Incinerator (in the basement)