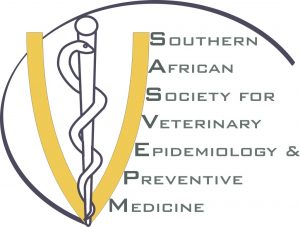 Letter from the president:
8 February 2021
Dear SASVEPM Members

Compliments of the season and as we are all looking for a very fruitful year, we wish you all the best in 2021 and beyond.
The COVID-19 pandemic has remained a challenge to our planning for about a year now. Our planned congress for last year could not materialize. However, we managed to hold webinars to continue with professional development and promote veterinary epidemiology throughout southern Africa and beyond.

ANNUAL CONGRESS

In view of the current COVID-19 situation and with guidelines on trends and projections from the Department of Health on movement, gathering and travel restrictions we had to re-consult our partners and supporters in discussing the feasibility of continuing with our 2021 congress in Limpopo. It is highly unlikely that we will be able to have our annual congress this year in Limpopo. In view of this, the SASVEPM Executive Committee (EXCO) is deliberating on the possibility of hosting a virtual congress for this year under the same theme "Creative animal health solutions for sustainable economic growth". A call for abstracts and registration will be announced soon.
We are hopeful that the same guest speakers (Prof. Mark Rweyemamu, Prof. Mary-Louise Penrith & Professor Folorunso Oludayo) will share their experience and expertise with us during our virtual congress this year. As mentioned in previous communications an expert scholar will speak to us on SARS-CoV-2 / COVID-19.

TRAINING PROGRAM

We are pleased that the three webinars on Disease prevention and control from a global, SADC and SA experience and perspective focusing on FMD and ASF and on Animal Health and Economics (FMD, ASF, AMR &HPAI) were a great success. In order to continue increasing epidemiology knowledge within the society as per our 2020/2021 training plan, two contact sessions were planned for this year. The first one on One Health in Epidemiology with special focus on data processing, management and basic analysis. The second one on Biosecurity, surveillance and traceability focusing on biosafety, biosecurity and quality control with special reference to Foot and Mouth Disease and African Swine Fever. In view of the above, it will not be possible to have contact sessions. Plans are underway to have two webinars in place of the contact sessions. More details shall be availed soon.

COVID-19 RESPONSE

Since the start of the pandemic in 2020, SASVEPM felt the urgent need to contribute to the national and provincial efforts to combat the disease. With the different expertise among SASVEPM members including disease investigations, surveillance, data collection and management, we are well placed to provide quality support to the teams on the ground. SASVEMP approached the National Institute for Communicable Disease (NICD), the National Department of Agriculture, Land Reform and Rural Development, Western Cape Department of Health and Health authorities at Kwa-Zulu Natal and Eastern Cape provinces. We proposed forming a team of volunteers to contribute towards:
Epidemiological analysis, disease trends and reporting assistance to NICD
One Health surveillance, disease traceability, risk assessment/mapping at the human-animal-environment interface for early detection, targeted response and risk mitigation.
In May 2020, SASVEPM formed a team of epidemiology volunteers to assist health officials. We would to take this opportunity to thank Dr John Grewar, Dr Songelwayo Chisi, Dr Kolisa Nokoyo and Dr Sabane Kroll-Lwanga-Iga for their unconditional willingness to be part of SASVEPM team for COVID-19 support. Unfortunately, the team was not able to provide any assistance due to logistic problems in the ground.
We are hopeful that the current collaborative initiative between SAVC, SAVA, BVF, Faculty of Veterinary Science, OBP, ARC, DALRRD and SASVEPM launched in January 2021 on the Veterinary and para-veterinary involvement in COVID-19 response will contribute significantly to the COVID-19 control. SASVEPM has deployed three of the executive members to the Advisory Committee on Epidemiology Technical support on disease management, surveillance and prevention of zoonosis.

DEVELOPMENT PROJECTS

The Agricultural Research Council – Onderstepoort Veterinary Research Campus (ARC-OVR) has invited SASVEPM to join as a collaborator in the development of a Frontline in Service Applied Veterinary Epidemiology Training Programme for South Africa (SA-ISAVET). The Project is hosted and managed by the ARC-OVR in collaboration with the United State Department of Agriculture (USDA) and Texas A & M University. The objective of SA-ISAVET is to develop transferable critical thinking skills for frontline veterinarians to detect and respond to transboundary animal diseases (TAD) and emerging infectious diseases (EID) within a One Health approach. SASVEPM will be involved in the planning and preparedness, a gap and need assessment and discussions on the project implementation. This project is a long-term project that aims on developing the epidemiology capacity of our veterinary institutions and individual veterinarians and para-veterinarians.
The EXCO will keep updating you on all new developments. Thank you for your support and patience as we move through this challenging time. Keep well and stay COVID-19 free.
Yours sincerely,
Dr Nelson Matekwe
President, SASVEPM