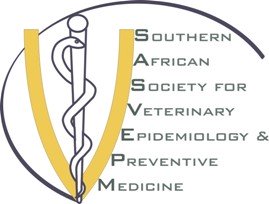 SASVEPM Executive Committee 2019/2020
Dr Nelson Matekwe – President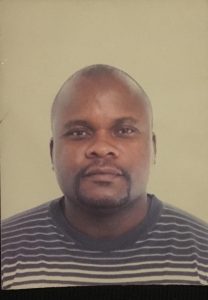 A passionate veterinarian with 16 years' experience and a strong interest in Veterinary Epidemiology and One Health. Worked in both private and state institutions. A holder of four academic degrees in the field of Veterinary Science, Business Administration and Aquatic Animal Health.
Affiliation:
1. Veterinarian, Department of Agriculture Land Reform and Rural Development, Northern Cape Province, South Africa.
2. A member of Southern African Society for Veterinary Epidemiology and Preventative Medicine (current president).
3. A member of the Aquaculture Association of Southern Africa
4. A member of the World Aquaculture Society.
Contact details: rutego@yahoo.com
Dr Noluvuyo Magadla – Vice-president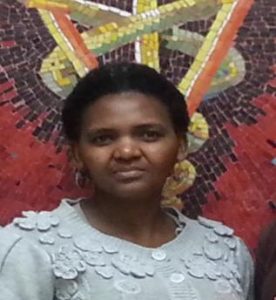 Qualified from MEDUNSA in 1995 and obtained MSc Veterinary Science from UP in 2015 and is continuing within her studies in the epidemiology field. Currently working as a Director of Animal Health with Gauteng Department of Agriculture and Rural Development.
Mobile – 084 4887561
e-mail – noluvuyo.magadla@gauteng.gov.za /noluvuyo.magadla@gmail.com
Gauteng Veterinary Services
Dr Mohamed M Sirdar – Secretariat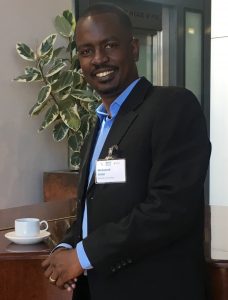 Mohamed M Sirdar is a Senior Veterinary Researcher (Epidemiology and Training) at Onderstepoort Veterinary Research, Agricultural Research Council (OVR-ARC), South Africa. Sirdar is also the Training Coordinator of the institute.
Since 2016, Mohamed serves as a part-time Animal Health Moderator for the International Society for Infectious Diseases-ProMED (Anglophone Africa).
Mohamed's research interests are trans-boundary animal diseases control, food safety and economic studies applied to public health concerns.
Email: SirdarM@arc.agric.za
Tel: +27 12 5299154
Cell: +27 735985122
Dr Sikhumbuzo Mbizeni – Treasurer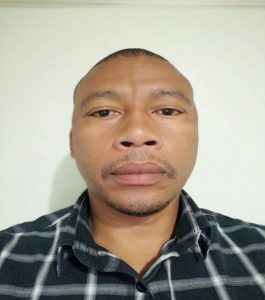 Dr Sikhumbuzo Mbizeni is the Senior lecturer in the University of South Africa (UNISA) in the Department of Agriculture and Animal Health. He holds a degree in Veterinary Medicine and Surgery (BVMCh) from MEDUNSA and MSc in Veterinary Science from the University of Pretoria. His research interest is on the epidemiology of tick-borne diseases. He is currently enrolled for a PhD degree with the University of KwaZulu-Natal.
Work experience:
He worked as the field Sate Veterinarian for 13 years in KwaZulu-Natal. He then joined the Directorate: Animal Health (DAFF) as the Deputy Director for Disease Control and subsequently worked for ARC-Onderstepoort Veterinary Research as the Senior Research Veterinarian.
Contact details:
Email: mbizes@unisa.ac.za
Cell: 083 9239 487
Dr Wonderful Shumba – Executive member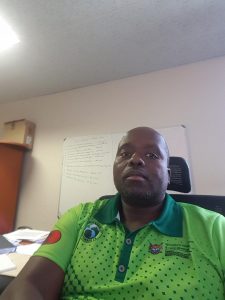 A Veterinary epidemiologist with the Northern Cape Department of Agriculture, Land Reform and Rural Development. Obtained Masters Degree in Veterinary Epidemiology and Public Health from the University of London, Royal Veterinary College in 2007. Currently working as the Deputy Director responsible for Veterinary Epidemiology and Laboratory Services since 2014. Has been in Veterinary Research and Diagnostics since 1997.
Address: Business: Northern Cape Department of Agriculture, Land Reform and Rural Development, Veterinary Services 5-7 Elliot Street Kimberley 8301 South Africa
Telephone: Business: + 27538397824
Mobile: + 27723220195, +27605693384
Dr Japhta M Mokoele Executive member (Communications)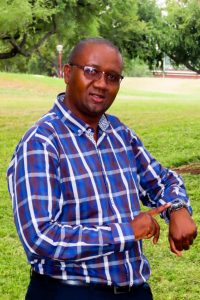 Senior Lecturer: Pig Herd Health
Production Animal Studies
Faculty of Veterinary Science
University of Pretoria
Private Bag x 04
Room 1.16 (Old Faculty Building)
Tel: 012 529 8069
Cell: 073 449 6119 / 071 422 7652
email: Japhta.mokoele@up.ac.za